I spent most of today fucking with Notion and playing Oxygen Not Included. This is the 5th base I started today. I usually end up fucking up the base layout, I get frustrated and just start over :).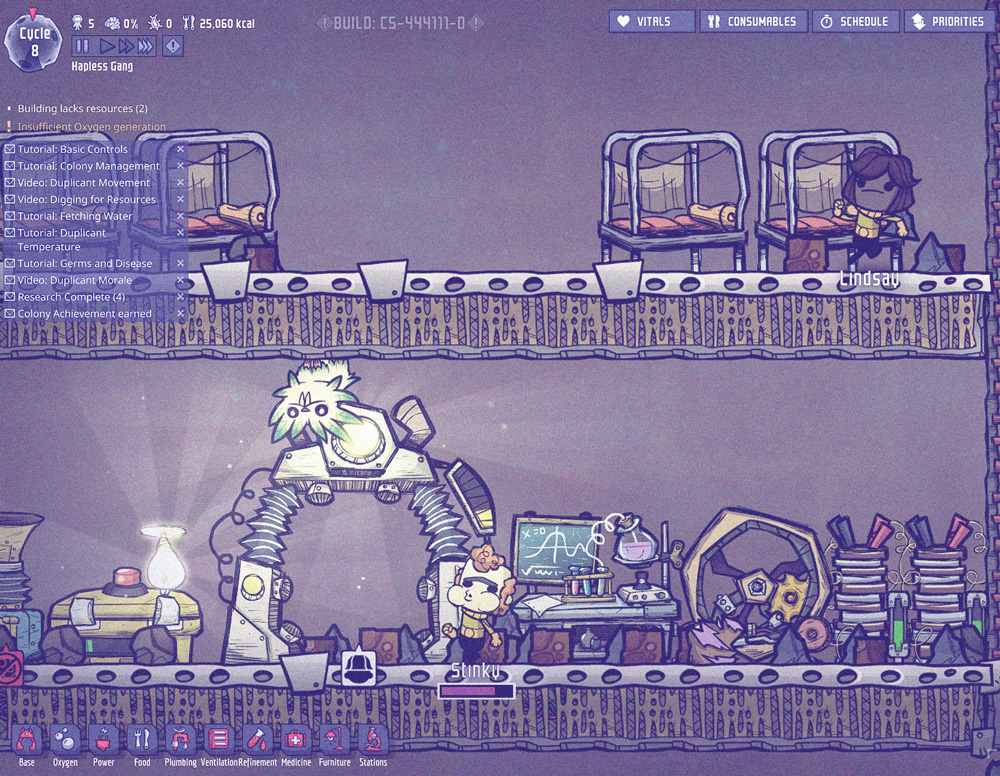 I am halfway done with my school Notion dashboard. I downloaded some icons from Ikonate and of course, now I have to add them to my other workspaces too.
I finished designing my planner inserts yesterday, and I am going to be printing them tonight and tomorrow. I almost regretted designing them for Personal Wide instead of B6, I do this every year though. I eventually find myself in a B6 size a few weeks into the new year.
Going to spend the rest of the day decluttering the dining room and having my kids get rid of broken and old toys.