Happy New Year!
2020 really sucked and I am very excited to move onto 2021 even though it is probably going to suck too. This upcoming March will mark a full year working from home. It was a little rocky at first, but I love it now. I feel like I can be very productive and have a lot of time to brainstorm things.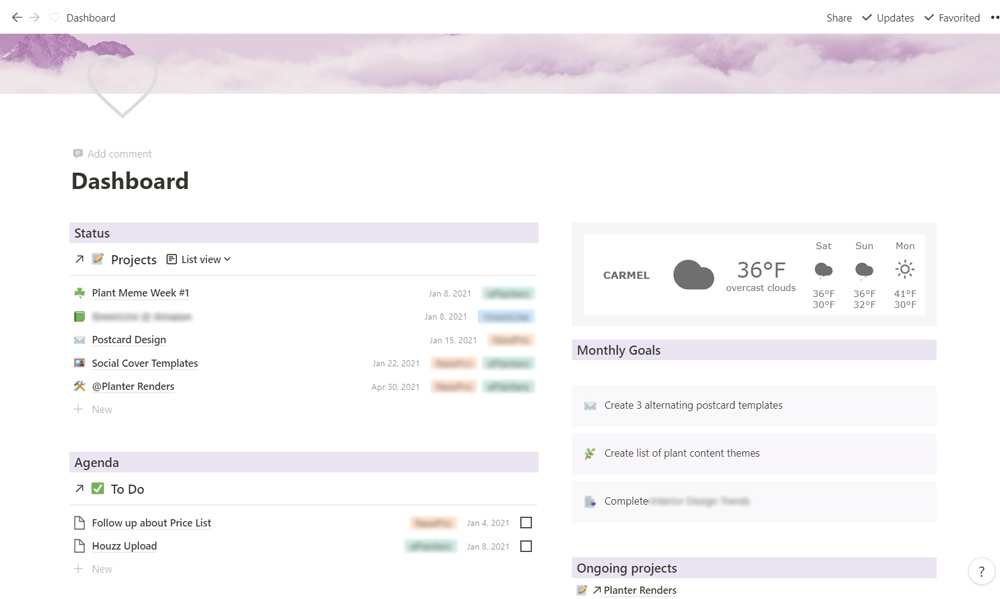 I spent yesterday organizing my Notion workspaces for work and personal projects to start the year off right. I browsed the Notion subreddit for a few hours and created a general plan on paper. I created this dashboard and I am pretty happy with how it turned out. For my current projects, I am using their new timeline feature, I will be able to see my workload at a glance. I am currently working on a dashboard for school. Just waiting to receive more information about my classes so I can properly outline the workspace.
I am planning on spending the rest of the day finalizing my planner insert templates.